We're committed to creating at least 100 multi-millionaires with this opportunity over the next 5 years.
"If I were starting over today, I would make my millions in the Network Marketing Industry." quotes from both Donald Trump and Robert Kiyosaki.
Meet your Potential Mentors:

Rolfe H. Green, The Computer Consulting Network, 276 Church Street Suite 305, Newton, MA 02458 (617) 431 - 7530

We're serious about Your Success!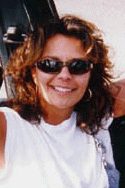 When I started to think about leaving my job I thought I would have to give up my income as a trade off to find balance in my life. I was surprised when I was finally able to find both.
I first started looking at Franchises, running an eBay Business, ebooks, traditional businesses and lots more. In the end it all came down to one thing, the dollars and time invested would never produce the return I desired to create true wealth for my family in a time frame that made sense. This is truly a business that is based on integrity, lifestyle and creating true wealth, with a system and mentors committed to your success. This business is something I am really proud of and enjoy knowing that I am having an impact on the financial freedom of others.
I was able to work this business part time as I continued my job and with the powerful compensation plan and the premium products I was able to resign my corporate position in about 4 months and was able to exceeded my executive salary in my first year. I have trained 100's of people from all walks of life doctors, lawyers, waitresses, police officers, professionals, nurses, and stay at home moms to achieve business success. I am absolutely committed to assisting people in achieving the same level of success I currently enjoy. be one of them...
Kristy is one of the top 1% income earners in the Direct Sales Industry and a has spent time as a franchise broker before resigning as a corporate executive of a major fortune 100 company 2 and a half years ago. As a successful business owner, Kristy will coach and mentor you in building a successful business, grow real wealth while experiencing personal and financial freedom.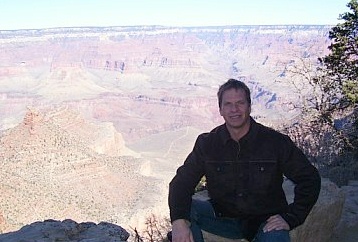 20 Years in Law Enforcement to Successful Entrepreneur.
A business that is built on integrity which also provides you an opportunity to help others create wealth in their life is truly hard to find. I am really proud of what I do and the positive impact this business has on people.
I started my business on a part time basis in 2004 while still working full time as a Federal Law Enforcement Officer. Within 4 months, I was able to retire from a 20 year career and have been enjoying the time and financial freedom this business has brought to my life.
Our turnkey system, un-matched products and access to a group of highly successful mentors dedicated to your success is what makes this opportunity so unique. I've always said "Success is a choice…What is holding you back!"
Mike has been a top income earner for the past two years. His passion for helping people has led him to being a top trainer with the team. His leadership skills coupled with a lifelong dedication to being of service to others has made him a highly valued mentor by scores of now successful entrepreneurs. This "hardened cop" has been described as a guardian angel by the people he has mentored.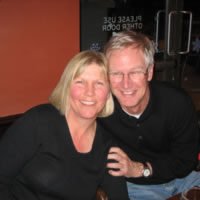 This is a supportive culture of success, positive growth, and personal and financial freedom like none I have ever seen - John & Debbie, VD
I spent the 20 years prior to this opportunity as a manufacturing executive basically following the "American Dream" formula of getting a good education and working "hard". What that meant was 60 plus hour weeks, a "status" title on my business card, and a just-over-broke low six figure income.
As I worked through the childhoods of both of my sons my passion for slaying dragons for the corporation and its shareholders had sunk to zero as I slowly realized the dream was just a myth. Finding myself at the crossroad of "angry and bitter" or "there must be a better way" I vowed never to have another JOB and began to look for an alternative. Ten months latter, I thought I had found an awesome income opportunity (and I had) but what I didn't realize was that I had begun a journey of personal development that would change me forever.
During my manufacturing career I set hundreds of goals and made tens of thousands of decisions, but after only a few short months within this environment I now know what it means to DECIDE and achieve whatever I desire.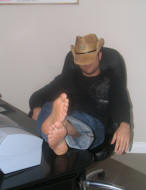 How do you go from guarding the front door to living in the penthouse? Just ask former nightclub bouncer Aaron Parkinson.
Three years ago Aaron was dodging beer bottles for a living. These days Aaron works 4 hours per day as he stares out his office window on to the Jack Nicklaus golf course below.

"The key to making a ton of money from home is creating a duplicable marketing system and applying it to big profit products that benefit everyone. When I created my Lazy Loaded Guy website my goal was to show people that you didn't have to work insane hours to create massive wealth. Based on my background I know that anyone with desire can make money from home. It's not rocket science, it's a matter of GUTS and sheer will to win!"

Aaron's personal goal is to free as many people as possible from the day to day drudgery of the corporate world. "I'm not really that lazy. I just like to have fun. With the right system you can enjoy everything life has to offer. You just have to leverage your time and money accordingly." Aaron Parkinson AKA The Lazy Loaded Guy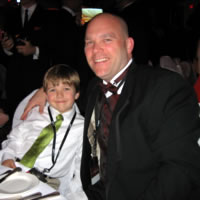 Prior to finding this opportunity I was the owner of what I thought was a successful mortgage company that employed 40 people.
My company was licensed in 13 states with offices in Tennessee and Florida. Looking back all that I really owned was a very stressful JOB where I had to rely on the production of a large group of people for my only source income.
I started my new business and shut down my mortgage company three months later. What use to take me 12 hours per day, working on the weekends, and managing 40 employees has now been replaced by working 4 hours per day Monday through Thursday of my home. Thanks to this business I now have the time I have always wanted to spend with my wife and kids.
Known first and foremost as a family guy, Lehman in also recognized as an ultra successful entrepreneur and personal coach. After making his mark in LLI, Lehman has also been recognized as a top income earner in the direct sales industry.

Our lives have changed dramatically.
I used to be a bar tender and my wife a registered nurse. We definitely lived comfortably, so we thought, but there was always a "glass ceiling" on what we could do. If the money wasn't holding us back it was the lack of free time. Trading time for money was preventing us from "getting ahead" in our lives.
Becoming involved with this opportunity has opened doors we previously did not know existed. Turning my annual income into my monthly income feels great, but more importantly, the time and pure freedom we enjoy is priceless. I honestly feel that anyone with a strong desire and the ability to learn from real leaders will have results quickly with this business. Harold and Tamara R, BC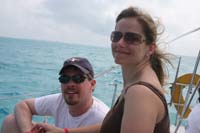 After many years of looking for something that was the right fit, we found it!
The money, the lifestyle, the time to travel, the family time, all working fewer hours than I ever thought possible, and generating a monthly income that people don't believe when you tell them.
Just by following a simple system and being trainable, we have put ourselves in a position to author our own life story. We urge you to write yourself back into your life story too. Greg and Kristen S, MI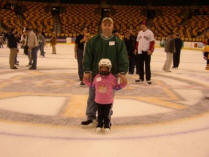 Success is a decision, if you do not make a decision today, nothing will change tomorrow.
Once I realized 2 years ago that this statement was true, I made a decision to have everything I ever wanted. I realized that in order to accomplish this I had to own my own business. My previous background was in Law Enforcement. I was working for the Government and as a Police Officer at the same time, 70-80+ hours a week. With the stress, the commute and not being able to see my kids and wife, something had to change. I found this industry in October 2004 and made the decision to be successful. Within 3 months I was making a great income and in 6 months I had quit both of my jobs.
The system in place, the training and most of all the team of people here are awesome. We all work together to assist as many people as possible in achieving their goals. I now work from home about 4 hours a day Monday through Thursday. Did I mention I am at HOME…..Because of this business I can now spend as much time with my wife and kids as I want to and that is what it is all about. Mark C, MA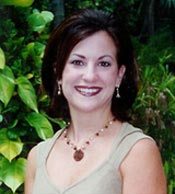 I am a single mom and had no choice but to succeed!
I come from a background of being a Trainer/Manager for an International Professional Skin care Company for 9 1/2 yrs. My position required a lot of traveling. I am a single mom of a 7 yr. old boy who had tragically lost his dad at age 2 1/2. I found myself working so hard to provide for the two of us and unfortunately I was never home.

I soon realized I had to make a change, my son had to come first and I had to be there for him. I then found this opportunity and got started right away. I have to say it has transformed my life completely! I am now earning more than most CEO's do. Megan S, Austin TX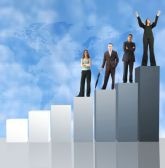 WE have the EXPERIENCE, YOU can have the results.
Less than 1/10 of ONE PERCENT of network marketers will ever earn over 6-figures. (That's less than 1 out of 1000 folks!)
In fact, according to a recent study, 90% or all network marketers make LESS THAN $10.00 (ten dollars) a week! Why am I telling you this? Bottom line: If we are going to be partners, it must be a relationship based on truth and trust.
I am also here to tell you that I am building a close-knit team of entrepreneurs who consider themselves part of this "group of top 1/10th of 1%ers! If this scares you and you would rather work with someone who will promise you "Get Rich Quick" then this opportunity is not for you. However if you are looking for something REAL, and a mentor, leader, and a coach who is going to be completely honest with you, then we might have a match.
Now that we have an understanding, here's the good news. I am here to show you the common denominators of success that EVERY successful entrepreneur who has ever made over 6-figures knows and has mastered.
If you can find someone who has mastered the industry and is willing to teach you these common denominators of success, you chances of success are incredibly high. This is where I come in. I have had the distinct fortune of being coached and mentored by some of the top income earners in the entire industry. I have become a master at what they do and teach. You could almost say, a true leader creates leaders.
Have you always wondered if you would ever find a personal mentor and coach? Someone you could trust unconditionally? Someone who truly cares about your personal success? You see, one of the things I learned early on was that people don't really care about how much you know until they know how much you care.
I am committed to creating and assisting 100 entrepreneurs earn a CEO-level income within the next 12 months. Period. I have the marketing, system, training, tools and products to make this a reality. The only question is "who will be in this group?"
Learn HOW and WHY there's a 97% chance of failure in this industry! Here's how to tell the difference between the legit opportunities and everyone else who just wants your money!This information will be invaluable to you in finding a Legitimate Business Opportunity.
Did you know that:
97% of all new business fail within 5 years - Entrepreneur Magazine
Less than 1/10 of 1% (1 out of 1000) in MLM/Network Marketing EVER make over $100,000/yr.
93% of the money made in this industry is made by the companies owners.
What makes you think that YOU will succeed!?
Why become another statistic?
Why doesn't anyone tell you this stuff?
John Shull

Mentor

Listen to John tell you about the importance of creating a "Plan B".
Listen to the Trend Setter
The Trend Points Up...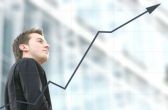 Are you ALSO tired of buying other people dreams by subscribing to their money games and schemes where they only pretend to be concerned with your success but are really only concerned in recruiting you and selling you their products so they can move on to the next sucker?
Are you looking for a real home based business opportunity that will finally pay you what you are worth while allowing you the time freedom to control and live your own life on your terms?

What I'm going to share with you right now are a few secrets of my success. I am not going to give you some hyped up - - fluffy - hypothetical B* ...I'm going to give you the cold hard facts on how I have found success.....whether or not you choose to believe anything I say is entirely up to you.

Find a mentor. Someone you can trust. Someone who has a system. Someone who already has the results you are looking for in the home based business industry. This has to be someone who is willing to listen to your needs and actually cares about your success. He/she must also have a financial interest in your success. Make sure he get's paid EVERY TIME you do! Then make sure that he has duplication on his team and that there are scores of others on his team who also having success using the system..... ask to be introduced to a few of them. You will find that this is where most will come up empty because they are leaving a trail of destruction and not success wherever they go.



Make sure that the products being sold are legitimate stand alone products, products that would sell themselves if on a shelf in a store etc. Most network marketing and direct sales companies out there are built around the compensation plan and NOT a stand alone product. If what you are marketing is NOT a stand alone product, you will have a hard time building residual income and a stable business as most people will not be able to duplicate what you are doing and your attrition will be huge.

One way to tell if the products are viable is to see what percentage of the products sold are retail sales. If people are only buying the products to be able to turn around and sell them to other recruits, beware. This is so critical. Beside who doesn't want to be proud of what they're selling. There are enough legitimate companies marketing legitimate products out there. Find one that feels right to you!



Next you want to make sure the team you are working with has a turnkey marketing system in place that anyone can duplicate. A fool proof system that ANYONE can plug into and get instant results with. If you have to figure out your own lead generation or if the company relies on recruiting family or friends, purchased leads or newspaper advertising, RUN. RUN FAST! If you don't have a reliable way of getting quality prospects in front of what you are offering you cannot be successful long term.

The system should also replace most of the redundant and boring things that cause most people to fail. Turnkey marketing systems that actually are proven to work are difficult to find. This is usually the weak link.... Look closely.



Make sure that the company has a long term vision and is going to be financially stable as long as you are going to be marketing for it. If the company has bad PR, it's for a reason. Bad PR kills companies quick. Also make sure the company is NOT hiding offshore in the Bahamas or panama somewhere to keep out of reach of the attorney general. This is a key sign of company's true colors.



Find a direct sales company to work with. I have personally never achieved a significant income with MLM or network marketing type home business models. The attrition is too big and the commissions too small.



Make sure you don't have to pass up any sales as part of a qualification process..... You should be in a income earning position from day one. This is so critical.



Make sure that the company you are working with has no conflict of interests.... You can recognize this as large monthly fees, selling you leads, or partnerships and alliances that are designed to line the company's pockets with your money.



Find a company where you don't have to do any personal selling or explaining. Make sure there is a team of people in place to do this for you. You should have an entire team of people to support you. I always give my new people a spreadsheet with at least 30 leaders contact information on it to make sure there is lot's of support accessible in case I can't be reached.



Learn to trust your gut. If you feel good about what you're doing. Great pursue it with everything you have. If you are leery and can't get straight answers about products, services or systems, RUN! They aren't telling you the whole story and only want your money.

You should be able to tell very easily if someone really does care about building a long term successful relationship with you or if he/she is just trying to sell you something. There are hundreds of scams out there. Beware. Many are cloaked in innocence and opportunity. Look closely.



Finally is what you are about to do something can be passionate about and would you be willing and eager to share it with others....? If not how can you be successful if you lack the self confidence and pride in what you are doing. Do something meaningful and make what you do about "helping others". Be proud and passionate and if you are using the right system, it will be impossible to fail.

Our Team Mission: I am on a mission to become the first person in the industry to create 100 millionaires. I WILL NOT stop until this has been achieved. We have the system, training, tools and marketing in place to make this a reality. If you ALSO believe in the concept of "accomplishing your by dreams by assisting OTHERS accomplish theirs" fill out the form above and see for your self how by simply assisting 20 people each generate a $20K a month income, you can be earning a $50K a month RESIDUAL income. Now imagine helping 50 people each generate the same $20k a month... that's $100k a MONTH in residual income (hypothetical projection).

Your chances of Success: Do you know that less than 1 out of 1000 people in home based businesses EVER will make over $100,000 a year? ANYONE that promises "get rich quick" or "easy money" is NOT being honest with you! They simply want YOUR money and are trying to sell THEIR dream. RUN! RUN! RUN! However, if you are able to find someone who is going to SHOW YOU the common denominators of success that this 1/10 of 1% ALREADY KNOWS, pay close attention! If you can follow a Trail Blazer who is will to show you the EXACT system he/she is using, you will NOT become another statistic, but much rather a successful Entrepreneur! Fill out the form above to see the CarbonCopy Marketing system that I will teach YOU. Then decide for yourself.

My experience: Over the last 3 years, I have assisted hundreds of people to become successful and have the results to prove it. If you are serious and want more information, fill out the form to request a call back. I will personally call you within 24 business hours and show you a serious business where you can literally replace and even surpass your current income in as little as 30-90 days.

Hype, Smoke and Mirrors: If you notice, I'm not jumping up and down telling you how much you can make or how much I've made. Why? I am looking to partner with serious, motivated, intelligent ENTREPRENEURS, ready to build a lucrative business, NOT morons looking for a lottery ticket.

Motivation: I hope you've already convinced YOURSELF that you're worth a lot more than you currently make and that working a JOB is not for you. I will ONLY work with self motivated, positive, happy people who are out to HELP other's. If you're only concerned about yourself and money, this is NOT what you are looking for.

Not Convinced? If you are a self proclaimed skeptic, DO NOT RESPOND THIS THIS AD. I am not here to convince you of anything you can't convince yourself. If you don't believe you're worth or capable of this lifestyle, the yes, IT'S TOO GOOD TO BE TRUE (for you).



My results don't guarantee your own: Anyone can be successful but it's up to them. I chose become a successful person and entrepreneur. 97% of Americans do not make this choice. 97% work for the 3% of us who are self employed.

Bottom line: Do you know that less than 1 out of 1000 people in home based businesses EVER will make over $100,000 a year? ANYONE that promises "get rich quick" or "easy money" is NOT being honest with you! They simply want YOUR money and are trying to sell THEIR dream. RUN! RUN! RUN! However, if you are able to find someone who is going to SHOW YOU the common denominators of success that this 1/10 of 1% ALREADY KNOWS, pay close attention! If you can follow a Trail Blazer who is will to show you the EXACT system he/she is using, you will NOT become another statistic, but much rather a successful Entrepreneur! Fill out the form above to see the CarbonCopy Marketing system that I will teach YOU. Then decide for yourself.
Join The Millionaire Maker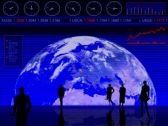 Be On Top Of The World!